Your smile is one of the very first things that people notice about you. Imperfections in your teeth (discoloration, misalignment, damage, missing teeth, etc.) can greatly impact the beauty of your smile, and send the wrong impression. At Aroma Dental, we can restore the quality of your smile with cosmetic dentistry services.
When good oral hygiene habits like brushing and flossing are not kept, harmful bacteria are allowed to remain on the tooth surfaces. These bacteria produce acids that eat away at the tooth enamel, creating holes called cavities. Left untreated, cavities can deepen, eventually reaching the tooth root and potentially requiring an extraction. To prevent this level of damage, it's advisable to treat the cavities in their early stages. For this, dental fillings will be placed.
Fillings are placed into a tooth after the decay has been removed in order to restore the tooth structure. They can be made of a variety of materials, each with its own pros and cons. Types of tooth fillings include gold, silver amalgam (a composite of mercury, silver, and other metals), tooth-colored composite, and porcelain. The most commonly used type of filling is composite because it can be matched to the natural tooth color, making it less conspicuous than amalgam fillings. The type of filling used for you will depend on cost, what your insurance may cover, and your aesthetic preferences.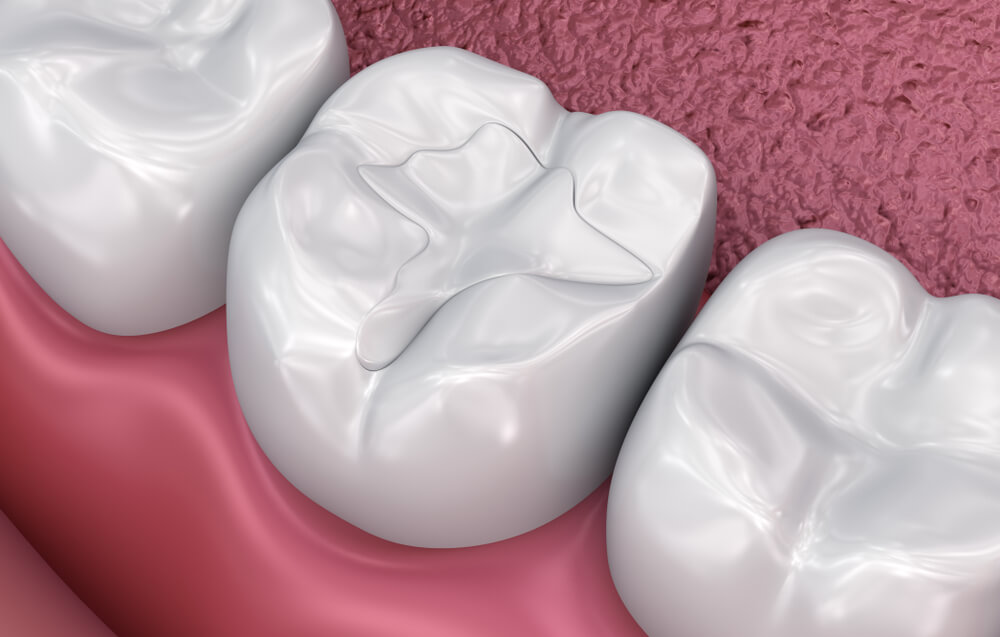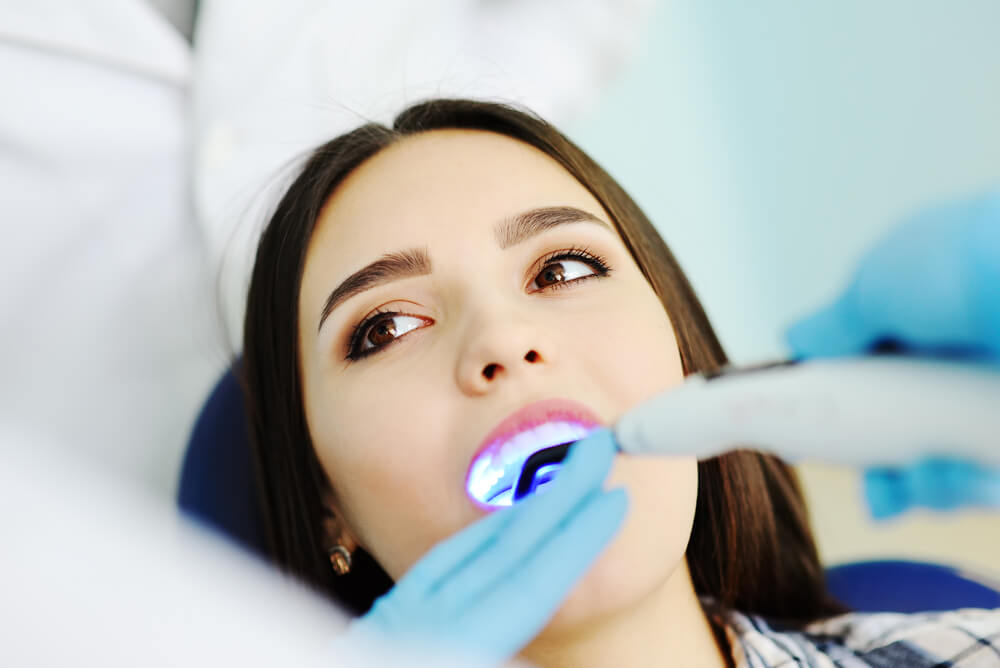 The procedure for placing dental fillings is fairly simple and straightforward. It takes about one hour and can usually be completed during one appointment. X-rays may be taken to give your dentist a better view of the damage to the teeth. Before starting the treatment, the affected tooth, as well as the surrounding areas, will be numbed to avoid and lessen discomfort. Your dentist will remove the decay by drilling it out. The tooth will then be cleaned and etched with a mildly acidic solution before the filling material is placed. This will help the filling material to bond better with the tooth. The filling is placed in layers to strengthen it. To complete the procedure, excess material will be removed, and the filling will be molded to fit with the bite of the teeth and polished.
Following the procedure, your mouth will probably be numb for a few more hours, but you should be able to use the tooth.
Fillings are most often used to treat cavities, but they can also be used to repair damage to the teeth caused by injury or teeth grinding (bruxism). With proper care (brushing and flossing), fillings should last for many years. They do wear out over years of use but can be replaced if needed.
BOOK ONLINE TO GET A FREE EXAM & X-RAY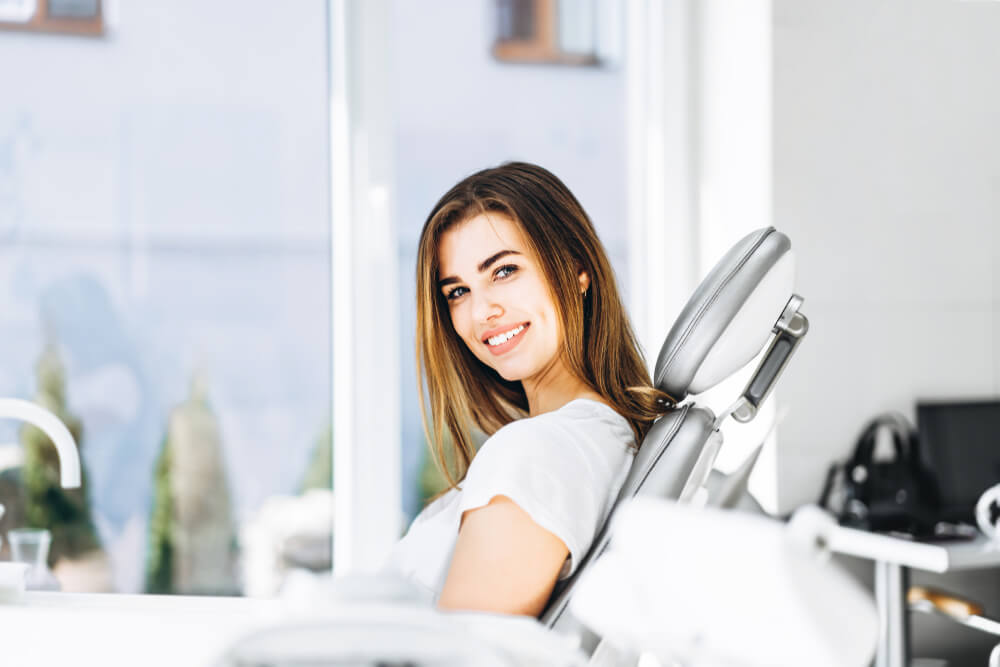 Convenience and easy access is a frequently overlooked factor in the overall experience of patients. Located on 7058 Farm to Market 1960 Rd E, Humble, TX 77346, USA, Aroma Dentalis a modern facility for all your oral health needs. Aroma Dental offers the best quality dental services in Humble, TX 77346, Texas. Our professional staff works hard to keep up-to-date on the latest research and best practices in the dental community. As a result we deliver the friendliest, warmest customer service, making Aroma Dental a comfortable and inviting place for you to feel at home while revitalizing or protecting your beautiful smile.
At Aroma Dental, we strive to ensure that we spend one-on-one time with you so that you understand what procedures are recommended and what the process of each procedure will be. We want to deliver the best service in the Humble area, and we will work hard to not only meet your needs and expectations but also exceed them.
For your convenience, our staff speaks English, Spanish, and Arabic. We welcome patients of all backgrounds to our Aroma dental clinic.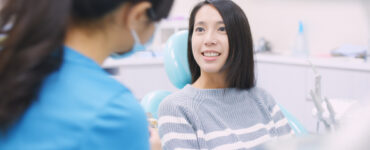 Need emergency dental care near you? No problem, we allow same-day emergency visits because we care about your dental health.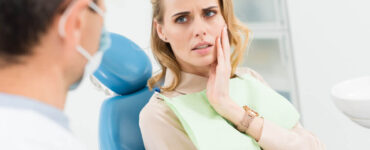 Look no further, Aroma Dental is the go-to place for all your dental needs. Book an appointment today with our experienced dentists.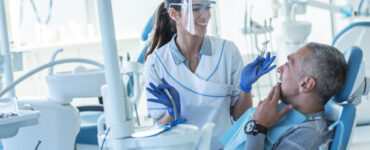 Our dentist is open on Saturdays to ensure clients have every opportunity to schedule an appointment with our nearby dentist in Humble, TX 77346.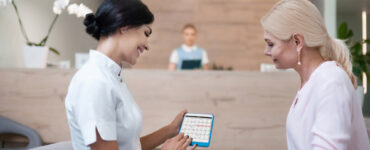 BOOK ONLINE TO GET A FREE EXAM & X-RAY
We will be glad to file a predetermination for you to verify coverage of any necessary dental treatment. We accept most PPO insurances. Don't be discouraged if you don't have dental insurance. We have a dental membership plan that is an excellent alternative to dental insurance. Our membership plan has affordable annual fee that offers a discount on all your preventative care program.





We are famous for our quality care, but we also work hard to be the most affordable dentist in Humble.