With the use of a new pair of transparent plastic aligners called Invisalign, patients may straighten their teeth with assured results over a predetermined amount of time. Due to their minimal disruption to the daily routine, clear aligners are a wildly popular alternative to fixed metal braces. They have an almost undetectable look, are detachable (for eating and drinking), provide increased comfort, and give proven or anticipated benefits. From routine dental cleanings to dental implant placement and orthodontic treatment, Aroma Dental is ready to meet all of the dental requirements.
There are seven things people should be aware of, before beginning Invisalign therapy:
Invisalign can handle a variety of orthodontic problems
Not simply crooked teeth may be straightened using Invisalign. Several dental problems, such as crowding, underbites, and overbites can be treated with clear aligners.
Everyone doesn't utilize the same quantity of aligners
Each Invisalign case is unique. Depending on the location of their teeth now and where they should be after treatment, each Invisalign patient is given a different set of aligners. As a result, each patient's course of treatment is unique.
Adults can benefit greatly from Invisalign
Although orthodontic treatment is frequently thought of as something for teens, Invisalign is ideal for adults. The idea of wearing metal braces on their teeth for at least two years is quite unappealing to most individuals. The almost invisible braces from Invisalign are ideal for both professional and social settings since they let discreetly straighten the teeth without attracting extra attention.
Enhance the diet with Invisalign
While Invisalign is removable, it is advised that wearing the aligners for the majority of the day for the greatest results, with most patients only taking them out to eat. Some patients have even mentioned that they have lost weight as a result of using Invisalign since they don't eat as much.
Not every Invisalign treatment is painless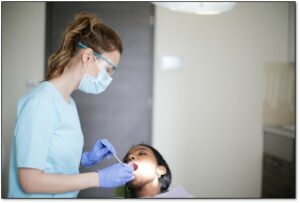 Even though permanent braces are far less comfortable than Invisalign, getting a straighter smile doesn't come without some discomfort. It's usual to have some discomfort and toothaches at the beginning of the therapy, but this is all perfectly natural. This soreness ought to go away after the initial few days.
Ask the orthodontist how long the treatment will last at the consultation visit. The orthodontic demands will determine the length of the Invisalign treatment. The length of therapy may be influenced by the condition of the teeth and jaw.
When the orthodontic treatment is finished, the orthodontist will explain what occurs next.
Accordingly, after receiving Invisalign treatment, people will need to wear a retainer. The teeth won't revert to their original places due to the retainer.
Treatment for some people lasts for around 10 months. People could need extra time for treatment if have more serious orthodontic problems. Also one can get a more precise timeframe from the orthodontist.
Discuss the possible advantages of Invisalign with the provider at the consultation session. They may also assist in weighing the advantages and disadvantages of conventional braces against Invisalign clear braces.
The teeth might be treated with transparent aligners from Invisalign to narrow spaces between them. As a consequence, could lower the chance of developing gingivitis.